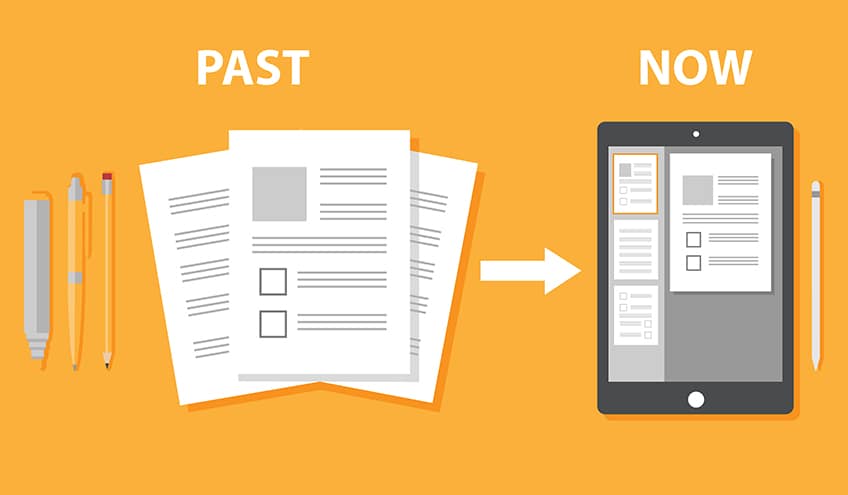 So what does the process look like for me?
1.) When you book an appointment online, or when a therapist enters you into the system, they will send you the intake documents. You will receive an email that looks similar to this.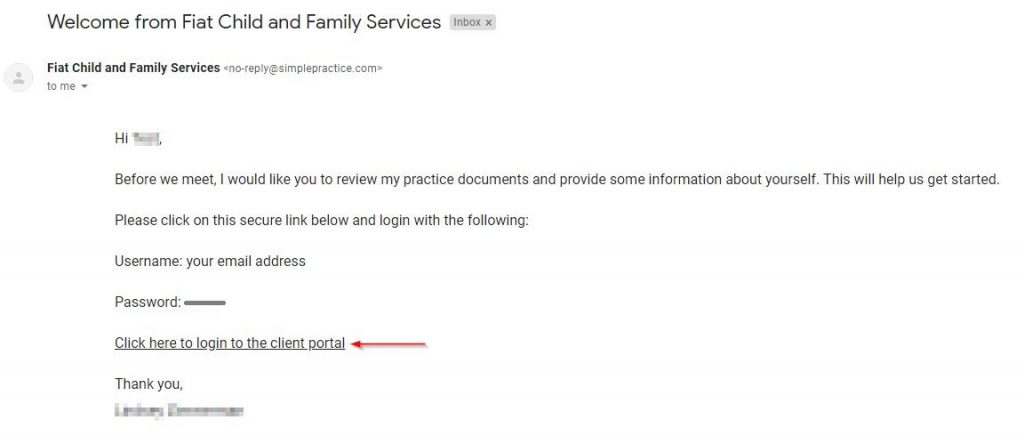 2.) Click the link, and sign into your secure client portal using your email address, and the temporary password in the email.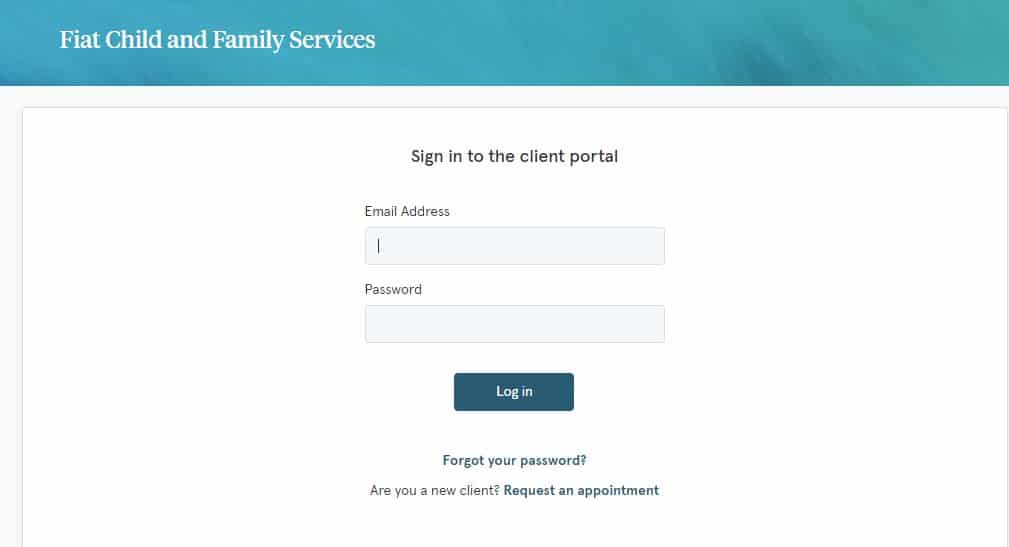 3.) Since this is your first time logging into your client portal, you will need to change the password.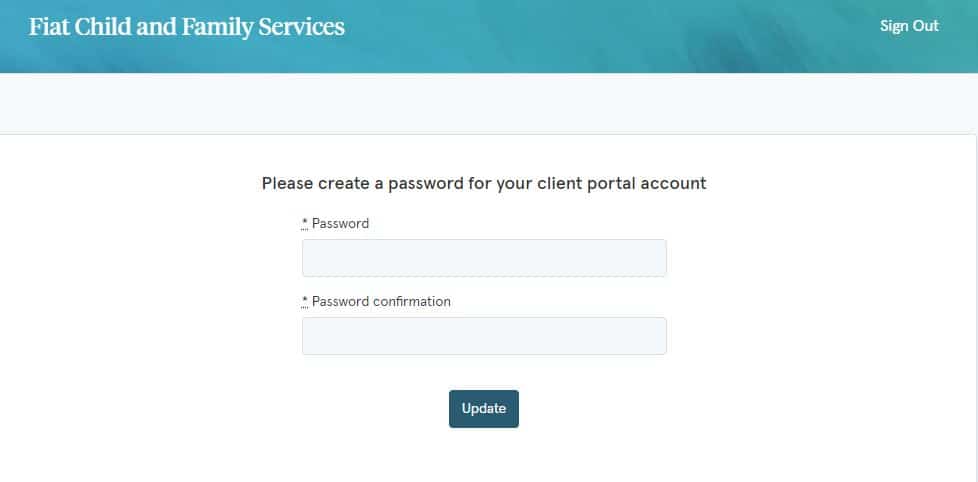 4.) Once you are in the portal, you will see a message about getting started with reviewing the documents.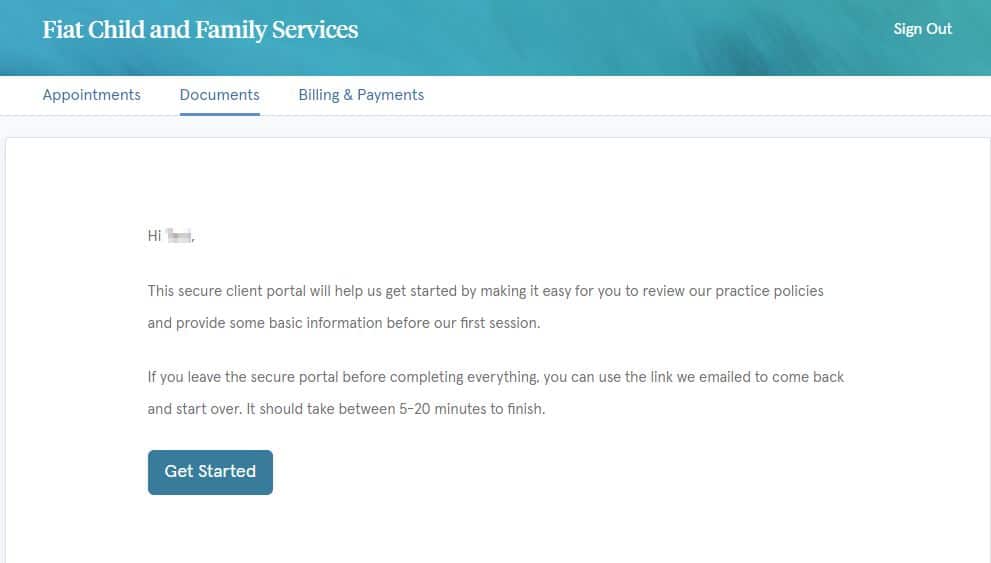 5.) Below is just an example of the kind of documents you may review. These are subject to change, and are only shown below as examples.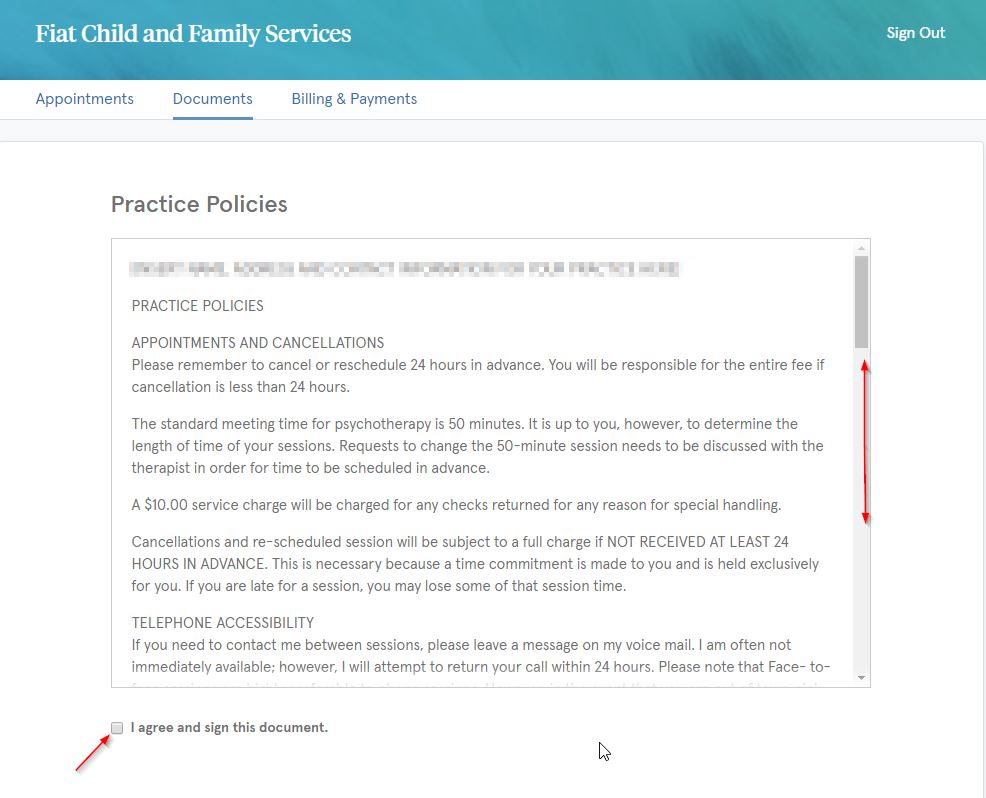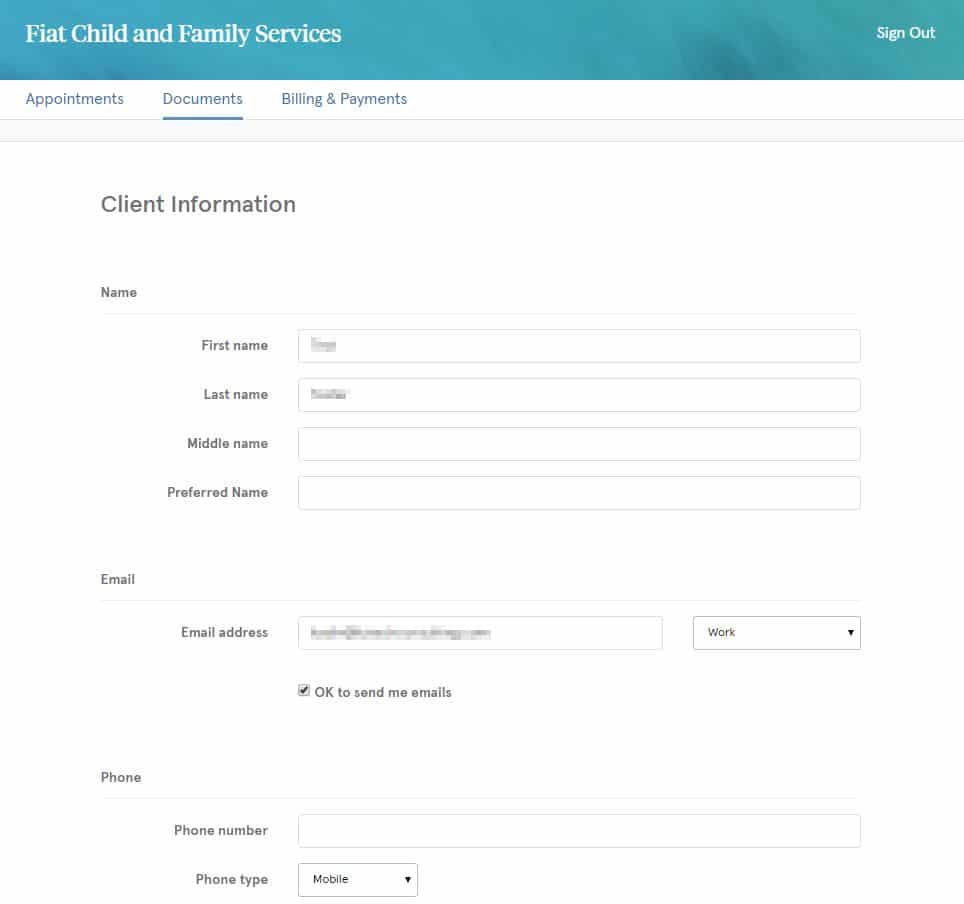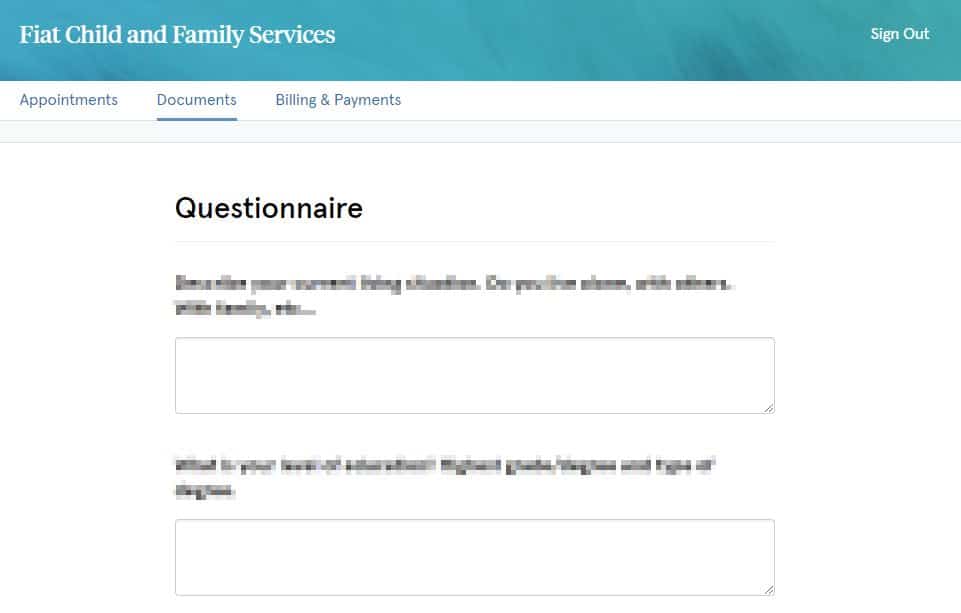 6.) In your client portal you can view you past invoices, bills, payments, and other activity.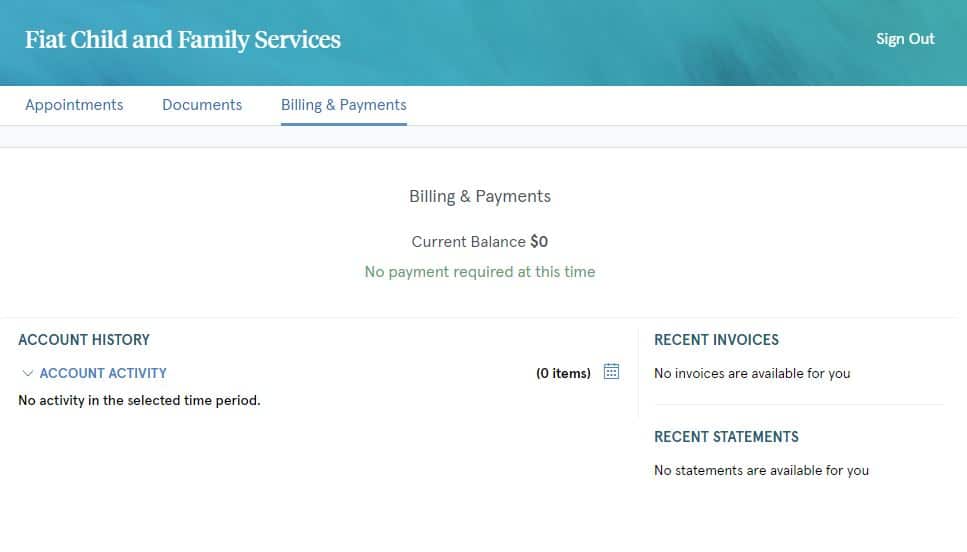 7.) Want to schedule appointments? No problem! Since you already have an account in our client portal, you can simply log in again, and click on the Appointments tab at the top to schedule.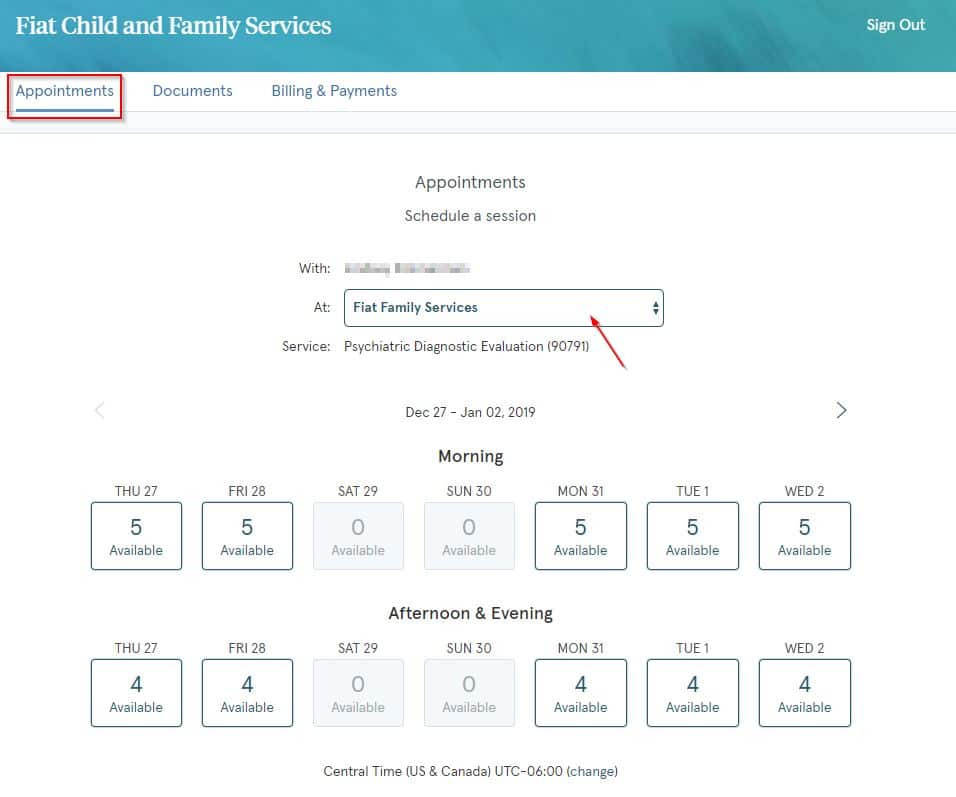 That is basically all you have to do! There may be a few papers to sign on your first appointment, but otherwise you do you have to print, scan, or email us anything.
Interested to learn more about our Teletherapy or what it is? Read more here!